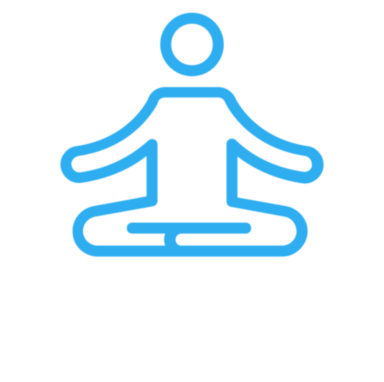 HEALTH MEETS WORKSPACE
ABOUT US
---
We are the first co-working space completely designed around health and wellness. We provide an environment that allows you to be as productive and comfortable as possible while improving your health and happiness at the same time. Our philosophy is simple: sit less, eat well, get enough sleep, and develop quality relationships with those around us.
Active Seating
Our bodies are made to move. Providing a workspace that encourages movement and different postures makes us happier, healthier, and more productive. Sitting for long periods of time is terrible for our health, which is why all of our workstations are specifically designed to solve this problem. Choose from a variety of options: exercise balls, standing desks, wobble stools, and many more. Need to stretch? Need to stand? Need to walk around? Our entire space is designed to encourage movement and well-being.
Healthy and Sustainable Food Options
We believe that food and health should be made as simple as possible. Our all-day food options are extremely well researched and based on what actually makes us healthy. No fad diets, no gimmicks, just enjoy.
Alternative Services
Need nutrition advice? Need legal advice? Need some motivation? Have access to a number of professional services to grow your work and your personal life. Best of all, if you need to take a quick power nap try out one of our meditation/nap rooms.